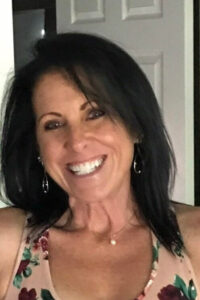 Daughter of a politician, and depending on the political winds with each voting cycle, Jennifer grew up in both the Daley Chicago "Machine†and downstate Illinois politics. From a young age Jennifer was exposed firsthand to the unsavory ins and outs of the Swamp, which until only recently Americans are witnessing today.
Living in high-rises, but dreaming of The West, Jennifer moved herself and her beautiful daughter to Colorado where she spent 35 years building a small horse ranch in the mountains and serving as a Paramedic in Fort Collins and in 3000 square wild miles westward along America's Continental Divide. It was there that Jenn's conversion to Conservatism occurred, solidifying in her what American Exceptionalism is all about.
Jenn is grateful to say she lived her dream despite her home state turning from red to blue. Folks say never talk religion or politics, but Jenn knew of nothing else interesting to talk about, so when she found herself moving to Texas with her new husband, naturally she sought out a group immersed in good ole' Texas politics. What better way to meet new friends and create new enemies?!
Jenn is delighted with her new life in Texas, blessed with a beloved family which includes her grandson, and blessed in friendship by the wonderful members of the New Braunfels Conservatives.