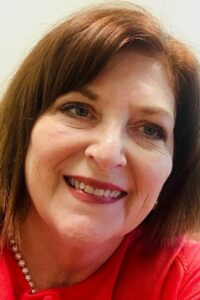 The Honorable Susan Narvaiz is President and CEO of Core Strategies, Inc., a business she established in June 1997 in San Marcos, Texas, which provides consulting services in the area of C-Suite Leadership, Business Operations, Public Policy, Civic Engagement, Organizational Transformation, Public/Private Development, Public Relations, Human Resources, Employment, Mediation, Training and Facilitation.
Narvaiz is serving her second term as president of New Braunfels Conservatives and was recently named State Co-Chair of Texas for Maggie's List. Susan is the former mayor of San Marcos, Texas where she was re-elected to her third term as Mayor on Nov. 4, 2008. She was first elected by the people of San Marcos in 2004 and was re-elected in 2006. Before serving as Mayor, Susan was elected to Place 3 on the City Council in 2002. Narvaiz was the Republican Nominee for U.S. Congress TX35 and a Republican Primary Candidate for U.S. Congress TX21. Susan is the Chair of Hill Country Church Advisory Council.
Mayor Narvaiz is a Past Chair of the Capital Area Council of Governments (CAPCOG) where she served on the Executive Committee from 2004 until 2010. She has served on the Finance, Administration and Intergovernmental Relations (FAIR) Policy Committee for the National League of Cities, on the Intergovernmental Relations Task Force for the Texas Municipal League and as the President of the San Marcos Hays County EMS Board of Directors. Mayor Narvaiz served as a Board Member and Secretary for Freedom Legacy International, as an Advisory Board Member for the Literacy Coalition of Central Texas and Board Member for the Texas State CAMCO. She also served on the Capital Area Metropolitan Planning Organization (CAMPO) Board of Directors and as a Board Member and Advocacy Committee for Girl Scouts of Central Texas. Mayor Narvaiz served as the first chair of the Hays-Caldwell Public Utility Agency and continued in that role until January of 2011.
In March 2008, Mayor Narvaiz was appointed by the Texas Transportation Commission to serve on an advisory committee for the I-35 Corridor. The committee recently submitted the MY35 Report to the Commission which provides recommendations for future transportation planning based on projected I35 corridor development and economic, political, societal and population trends. In 2011, Mayor Narvaiz was one of nine leaders statewide appointed by Governor Rick Perry to a Task Force to make recommendations to repeal state regulations that were considered unfunded mandates.
Mayor Narvaiz is the recipient of numerous honors. Narvaiz was awarded the Amistad Award by the Centro Cultural Hispano de San Marcos in 2017 and the Rogers Family Tourism Award in 2016. In 2011 she was recognized with the City of San Marcos Pioneer Award for her work as mayor. She is most proud to have been named, "Legislator of the Year" by the Vietnam Veterans of America Chapter in San Marcos during her tenure as mayor. Susan was also named a "Champion of Literacy" at the State Literacy Conference in August of 2011 by the Texas Literacy Coalition for her work in passing legislation that resulted in increased appropriations for Adult Education. She was one of five national finalists for the 2008 National League of Cities "Women in Government Leadership Award." She received the Austin Business Journal "Profiles in Power" Award in 2008 and was inducted into the San Marcos Women's Hall of Fame in 2002. In 2010 Narvaiz was named a Champion of Literacy by the Literacy Coalition of Central Texas. In recent years she received the Sam Walton Business Leader Award, the Small Business Person of the Quarter-Chamber of Commerce, Citizen of the Year-San Marcos Area Board of Realtors; Certificate of Appreciation-Youth Summit; Badge of Recognition-San Marcos Police Department; Salute to Women Entrepreneurs; Outstanding Member-Hispanic Chamber; Community Service Award-Hispanic Chamber; the United Way Volunteer of the Year Award, and Woman of Distinction Award, Lone Star Girl Scout Council.
As a member of a Military Family, Mayor Susan was born in Dayton, Ohio, and moved to San Antonio when she was young. She became a resident of San Marcos, TX in 1995 until moving to New Braunfels in 2014. She is married to Miguel Narvaiz and they share in the lives of their grown children and ten grandchildren.