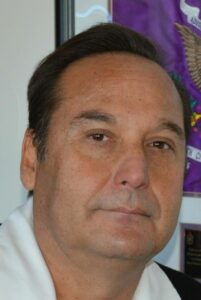 Official Title
Command Sergeant Major Valdez, Emanuel Jr.
US ARMY (RET)
A native born of San Antonio of the great State of Texas; He is a thirty year veteran with several combat deployments. He is a fierce defender of the US Constitution and Bill of Rights. Emanuel, aka CSM, is now and has been a resident of New Braunfels, since 2016. Living in Hill Country is his second love behind his first love Mrs. Anita Valdez.
He currently works as an IT leader for a major software company based in Houston Texas. Not yet retired, he plans on enjoying all that Texas has to offer with his wife. But, he feels strongly that to enjoy our great state it must be protected. And truly believes that the future of Texas is in the hands of Texans, unless we are complacent.
'Doing the right thing when no one is looking; is integrity, commitment to duty and is selfless service in action'.
1SGT Valdez, Emanuel, Iraq 2005