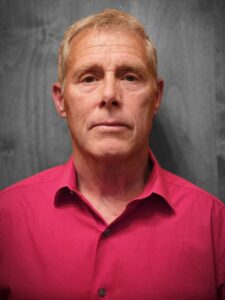 Jeff Jerome is a Retired Colonel from the U.S. Army Corps of Engineers. During 33 years of Active and Reserve duty he has served in four combat deployments that include Company Command in the Big Red One (1 ID) during Desert Storm, Battalion Command in the 4th Inf Div in Iraq in 2003, Ops Chief during Iraq Surge operations and Advise Train and Assist Team Chief during 2010 Security Transition in Afghanistan and Iraq. He has completed all of the Army's branch qualification institutional training to include, Airborne, Ranger, Special Forces and the Atomic Demolition Munitions Officers course of the Corps of Engineers.
Jeff transitioned from the Wounded Warrior Program to the US Federal Highway Administration (FHWA) in Denver as a Project Manager and eventually he and his wonderful wife Jennifer moved to back to Texas to be a FHWA Transportation Specialist Program Manager to TxDOT in 2018. During Jeff's Army Reserve career he also worked as the Public Works Operations Director for the largest county in Colorado.
He is a Lifetime Member of the Bulverde VFW Post 12205 where he volunteers as the JAG Officer; he serves on the Veteran Committee of the Texas Convention of States Action (COSA); he is the Civil Engineer advisor and un-Official pain in the ass to the Trophy Oaks Homeowners Association in Garden Ridge, Texas where he and Jennifer reside.