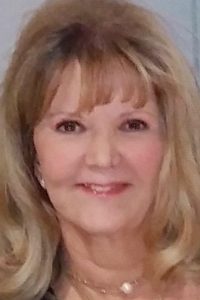 Before retiring, and moving to New Braunfels, Sharon was an entrepreneur and business executive guiding international marketing for successful Fortune 500 Companies. Sharon graduated Indiana University; briefly attended Indiana Law School before joining the Army. Continuing education throughout her career included Wharton Business School, Summer Program 2003, and UCLA Value Based Pricing Strategies programs 2005 & 2006.
Company experiences include:
CEO Beyond Concept Marketing, LLC
President/General Manager Executive Jet Aviation
Vice President Marketing, Federal Express Corporation
Vice President Chart House Organization included brands: Burger King, Godfather's Pizza, Chart House Restaurants
West Vice President/Director, Burger King Corporation
Executive Vice President, Strottman International
Responsibilities leading successful retail brand building teams and consumer experiences include:
Brands:
Disney World and Disney Land, Coca Cola, Qualcomm, Gillette, Chevron, Universal Pictures, Warner Brothers Pictures, Hershey's, Procter and Gamble, Pepsi retail promotions, Mrs. Fields Cookies, Burger King, Federal Express, Chick Fil A, American Express, and Capital One.
Brand Building, Business Strategies, Political Marketing, Consumer Marketing, Research/Focus Group Development, International Retail Marketing, Licensing Properties and Agreements, Advertising and Media Expertise, Media Planning & Buying, Commercial Production, Pre-Post Budgets, License Focus Group Moderator: Adult and You
Recognition and awards include national and international marketing and publication awards. The Great Marketing Turnaround. Rapp/Collins; Born to Buy, Schor; Promote Magazine, National Marketing Person of the Year, Marketing Director of the Year CA, Recognition as Top Businesswoman of the Year in Orange County, CA.
Board Services: Board President, Boys and Girls Club; Board President, Junior Achievement; LSU MBA Honor Staff; Mayor's Council, New Orleans, Louisiana
NBRW Recording Secretary and New Braunfels Conservatives Pac Treasurer
Favorite Quote: "This, too, shall pass†– Origins: Jewish Folklore, Persian Folklore, Abraham Lincoln
Greatest Asset: My beautiful Family! Four children, seven grandchildren and one great granddaughter.